MagicBox HD3S series products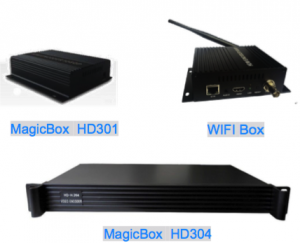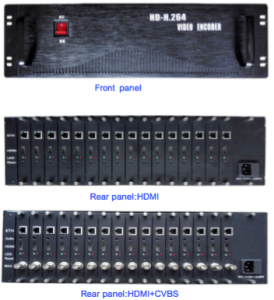 One MagicBox supports 1/4/16 HDMI or HD-SDI input Live Streams, there're up to 9 streams per an encoded Live channel. Say, A 16-input Live Streams is able to produce 144 IPTV streams through different Live Stream Platforms that support RTSP, RTP/UDP, UDP Unicast/multicast, HTTP, HTTP Live Stream (HLS), and RTMP streaming protocols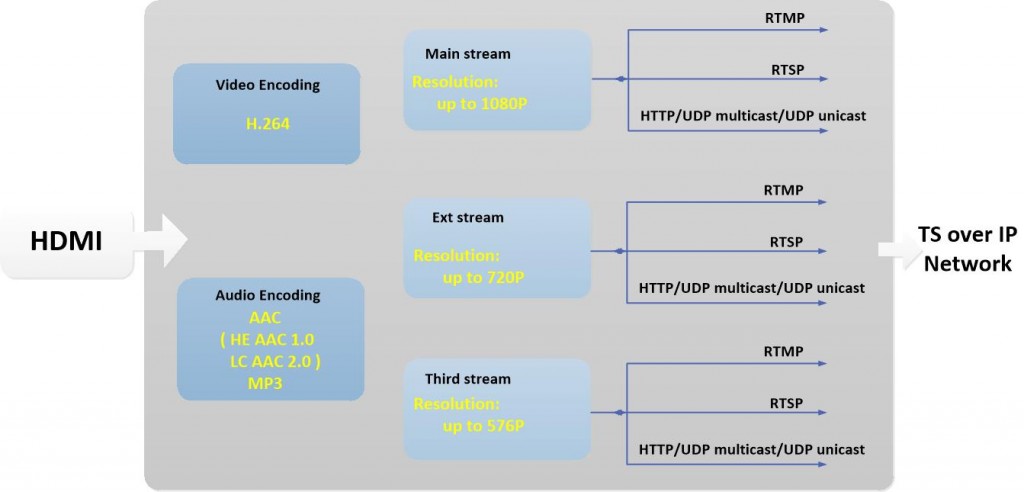 Every input Live stream signal is able to generate up to 3 RTMP streams through the Internet, and these streams can be used for Adaptive-Bit-Rate (ABR) applications, or sending through different platforms such as Facebook, YouTube, UStream, Twitch, or video streaming CDNs.
This is a professional encoder that can produce the most beautiful screen with HD1080p performance deliver through the Internet. If ingesting perfect video from professional cameras or video equipment, the quality will be more awesome than your expectation.
This product is helpful for IPTV service providers, hotel/hospitality services, and even Live streaming service providers who expect delivering higher quality of video streams to YouTube, Facebook, Periscope, video social media platforms, or even high quality of service for on-line LIVE video streams..
To get more details about this product, please click here to download the datasheet.
This product began selling since Octorber 2016, and we are offering the best prices in 3 months. Please email us to[email protected] or directly contact us by this page, we'll reach you as soon as we can。
For any professional inquiries or suggestions, please contact us via this page
Thank you very much